The Mitochondria limps onto a landing pad at the Kaminoian Research & Integrated Science Station: K.R.I.S.S.  
Waiting on the landing pad are the following beings:
A pair of tall slender aliens (non of you have ever seen a Kaminoian) with pale skin, named Orun Ne and Kai Sol

Orun bows his long neck, "Welcome to KRISS, Republic friends.  We thank you for timely arrival and aid in returning the Dr. to safety.  PA-2K here will see to your needs.  Feel free to explore KRISS or ask my assistant Kai Sol any questions after you are settled."
An archaic looking protocol droid sequence PA-2K  (Patu-kay) addresses the party next
"I am PA-2K, I am fluent in over 2 million forms of communication.  As part of the Gree-Kaminoian science exchange, I am at your service.  I am ready to show you to your quarters, by your command."
There are also several Nikto porters, who look distraught over the loss of their comrades.  
Dr. Helian complains to Thana, "Blast it, I can't believe I dropped my holorecorder.  All that footage of the Tuskbeasts is lost and to see a Spine Dragon and not get 1 millesecond on film is unbelievable!"  he pauses as he sees the party come down the ship's ramp, "But where are my manners?  Thank you so very much for your aid today.  Those rabid tuskbeasts would have eaten us alive if you hadn't showed up.  But maybe next time.... let's leave the repulsor powered craft at home, eh?  The energy emitted by repulsor engines and shields in particular drive the Spine Dragons into a frenzy.  Come and see my research after you get some well deserved rest.  I would love to show you my work and we can discuss your first specimen collections."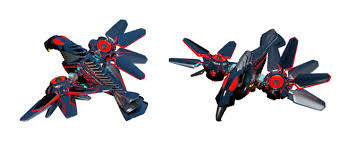 " />
Irwin squawks quietly to Sharn, "Crickey, wait until you see the footage I captured, boss."