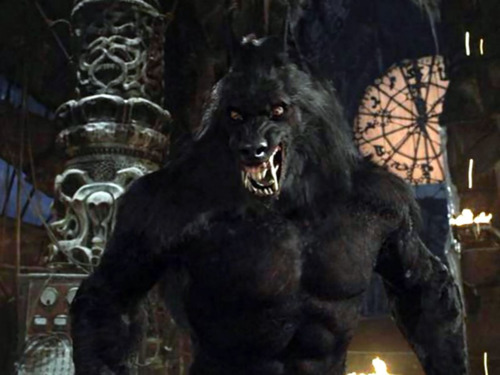 Half-Orc  Shifter     1st level
Str: 19
Dex: 14
Con: 20
Int: 10
Wis: 12
Cha: 6
Physical Traits:  +2 to Str. and Con., -2 to Cha.  
Darkvision:
Dual Heritage: For all effects related to race, you are considered
both an orc and a human.
Endurance: Apply a +5 bonus on Endurance checks. Also,
you enjoy a +5 bonus to resist abilities that cause fatigue or exhaustion.
Iron Body: Apply a +2 bonus on saves to resist disease, poison,
and nausea.
Orc Skills: Like orcs, half-orcs may awe foes by displaying their
brawn and fierce demeanor. Apply a +2 bonus on Athletics and Intimidate
checks.
Race Abilities:
Rare Attribute: increase one attribute by +1 (Con)
Toughness:  Boost Max Wounds by +3
Feral Child: Some half-orcs grow
up alone in woods or badlands, either to avoid
others' taunts or because they are exiled. You
enjoy a +2 bonus on Athletics, Endurance,
Handle Animal, Perception, and Survival
checks.
Class Abilities:
Core:
Night Senses: You gain low-light vision
Outdoor Athlete: Boost Athletics and Survival checks by +5.
Wereform: As a swift action, for 5 minutes you transform
into a tough, snarling animalistic hybrid form. While transformed,
you enjoy a +1 bonus to attack rolls and +2 DR. Also, you gain a
bite that delivers 1d8 damage and claws that deliver 1d6 damage to
an adjacent foe when you beat its Reflex. You may use either attack
as a standard action. Add your Strength modifier to the damage dealt.
The transformation cannot occur in metal armor. Costs 1 vitality.
Basic Tier:
Ravage: When using Wereform, you can make a bite attack and
a claws attack as a single standard action. You suffer a -2 penalty on all
your attack rolls that round.
Theme:  Specialist
Bonus Class Ability: Select 1 basic ability listed under
your class. You learn and can use that ability.
Skills:
Acro: +2
Athletics: +13
Endurance: +7
Handle Animal: +3
Intimidate:  +6
Perception: +3
Survival: +8
Combat:  
Wound Points: 13
Attacks:
Bite  +6 to hit, 1d8+4 damage
Claws: +6 to hit, 1d6+4 damage
Saves:
Fort: +7
Reflex: +4
Will: +1[/quote]