whit10 wrote:isn't deflect only for blaster fire?  Don't really see a need at the moment

...and isn't the tuskbeast entangled?
Ok, your call.  You are right, Deflect does say blaster or any projectile.  I would agree with that for Redirect, certainly, but I would also allow the Deflect (defense) part for melee attacks - blocking is blocking.
whit10 wrote:that doesn't make a lick o' sense but whatever.
Alan is right here.  Entangle doesn't prevent the creature from attacking within it's threat zone, otherwise it would be a full STUN, which it isn't, it only immobilizes and provides specific penalties, per the description.
Entangled: The character is ensnared. Being entangled impedes movement, but does not entirely prevent it unless the bonds are anchored to an immobile object or tethered by an opposing force. An entangled creature moves at half speed, cannot run or charge, and takes a –2 penalty on all attack rolls and a –4 penalty to Dexterity.

Tuskbeast AoO
Roll(1d20)+16:
8,+16 -2
Total:22
I think that hits, but can you confirm your current DC with EA vs melee w\o deflect?
damage, if that hits
Roll(2d4)+4:
3,3,+4
Total:10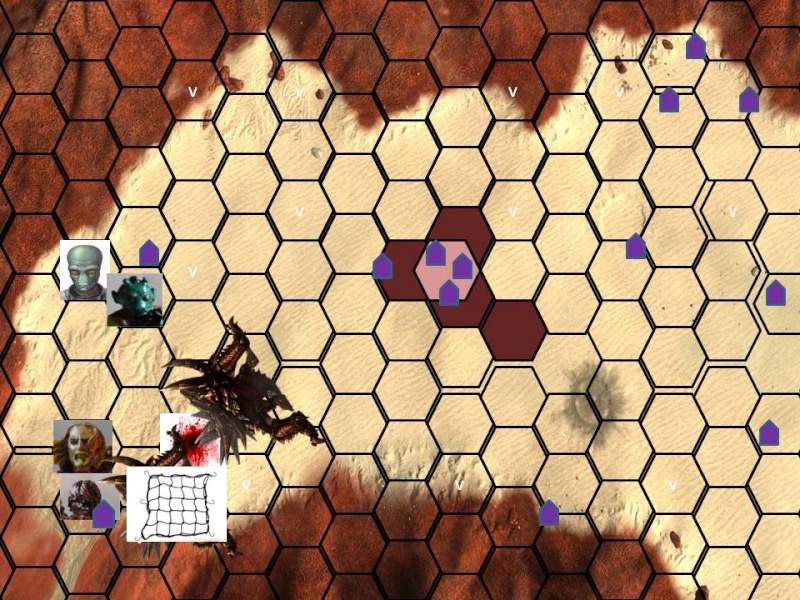 T'son is up