Name: Rasso Darkstar
Race: Human
Age: 55 (old)
Class: Sorcerer, Arcanist, Mythic Archmage of the Inner Order, Avalon Defense League
Str   6 -3    ( 9 ) *age resistance
Dex  9 -1    (16) *AR + belt +4
Con 9 -1     (16) * AR + belt +4
Int  12  +1
Wis 16  +3
Cha 26  +8 \\ 32 +11 (+6 CHA headband)
*Age "old" -3 to all physical, +2 to all mental.  offset by Age Resistance Spell cast daily*
HP  144\144 (160 w\ Grt Heroism)
AC  18 FF 15 Touch 15
BAB +8\+3
CMB +7, spell CMB +27
CMD 20
+4 w\ Grt Heroism
Saves:
Fort +5 +3 +4 = +12
Refl  +5 +3 +4 = +12
Will  +10 +3 +4 = +17
+4 with Grt Heroism + 2 Invocation Lantern = +6, +2 more vs Evil
Arcane
Your family has always been skilled in the eldritch art of magic. While many of your relatives were accomplished wizards, your powers developed without the need for study and practice.
Class Skill: Knowledge (any one) = 1000 worlds lore
Bonus Spells: identify (3rd), invisibility (5th), dispel magic (7th), dimension door (9th), overland flight (11th), true seeing (13th), greater teleport (15th), power word stun (17th), wish (19th).
Bonus Feats: Combat Casting, Improved Counterspell, Improved Initiative, Iron Will, Scribe Scroll, Skill Focus (Knowledge [arcana]), Spell Focus, Still Spell.
Bloodline Arcana: Whenever you apply a metamagic feat to a spell that increases the slot used by at least one level, increase the spell's DC by +1. This bonus does not stack with itself and does not apply to spells modified by the Heighten Spell feat.
Bloodline Powers: Magic comes naturally to you, but as you gain levels you must take care to prevent the power from overwhelming you.
Arcane Bond (Su): At 1st level, you gain an arcane bond, as a wizard equal to your sorcerer level. Your sorcerer levels stack with any wizard levels you possess when determining the powers of your familiar or bonded object. This ability does not allow you to have both a familiar and a bonded item. Once per day, your bond item allows you to cast any one of our spells known (unlike a wizard's bonded item, which allows him to cast any one spell in his spellbook).  (monkey familiar - Dr. Peabody)
Metamagic Adept (Ex): At 3rd level, you can apply any one metamagic feat you know to a spell you are about to cast without increasing the casting time. You must still expend a higher-level spell slot to cast this spell. You can use this ability once per day at 3rd level and one additional time per day for every four sorcerer levels you possess beyond 3rd, up to five times per day at 19th level. At 20th level, this ability is replaced by arcane apotheosis. (x4 at 16th)
New Arcana (Ex): At 9th level, you can add any one spell from the sorcerer/wizard spell list to your list of spells known. This spell must be of a level that you are capable of casting. You can also add one additional spell at 13th level and 17th level.
School Power (Ex): At 15th level, pick one school of magic. The DC for any spells you cast from that school increases by +2. This bonus stacks with the bonus granted by Spell Focus. (evocation)
Arcane Apotheosis (Ex): At 20th level, your body surges with arcane power. You can add any metamagic feats that you know to your spells without increasing their casting time, although you must still expend higher-level spell slots. Whenever you use magic items that require charges, you can instead expend spell slots to power the item. For every three levels of spell slots that you expend, you consume one less charge when using a magic item that expends charges.
Feats:
Weapon and Armor Proficiency: Sorcerers are proficient with all simple weapons and firearms
H Piercing Spell
S Intensified Spell
1 Spell Penetration +2
3 Greater Spell Penetration +2
5 Selective Spell
7 Dazing Spell
7 BL: Spell Focus: Evocation
9  Craft Rods
11 Craft Wondrous Item
13 Quicken Spell
7 BL: Spell Focus: Necromancy
15 Spell Perfection - Fireball
Spell Penetration -  Caster lvl (16) +2 +2 +2 = +22 +d20
                          Fireball            +4 +4 +4 = +28
Spell DCs  10 + 11 (cha) + lvl of spell = 22 - 28
      Evocation (any)     +3              = 25 -31
                    Fireball +6                = 30
      Necromancy (any) +1               = 23 - 29
+1 to DC if I enhance with any mm feat
Skills  2 + 2 INT:  +1\lvl human, +3 skills from 1st-3rd level
Class Skills: ranks\attribute\bonus
B: Know: 1000 worlds   5+2+3 =10
Bluff                      1+11+3 = 15
Fly                         9 +3 +3 = 15
Know (Arcana)        10+2+3 = 15  
Spellcraft              15+2+3 = 20
Use Magical Device  11+11+3 = 25
Non class skills:
Perception            12+3+5 = 20
Perform  (poetry)     1+11 = 12
Profession, golfer       1+3 = 4
Handle Animal           2+11 = 13
+4 w\ Grt Heroism +2 candle
Human Sorcerer: Add one spell known from the sorcerer spell list. This spell must be at least one level below the highest spell level the sorcerer can cast.  Spells added on levels 4-16, +3 skills added lvls 1-3
Known Spells per level + human bonus spells (# castable per day)
Cantrips 9 (unlimited)
Detect Magic: Detects all spells and magic items within 60 ft.
Detect Poison: Detects poison in one creature or small object.
Read Magic: Read scrolls and spellbooks.
Light: Object shines like a torch.
Ray of Frost: Ray deals 1d3 cold damage.
Mage Hand: 5-pound telekinesis.
Message: Whisper conversation at distance.
Mending: heals 1d4 on construct
1st level 5 + 2 (x9\day)
Hydraulic Push: Wave of water bull rushes an enemy
Windy Escape
Magic Missile: 1d4+1 damage; +1 missile per two levels above 1st (max 5).
Feather Fall: Objects or creatures fall slowly.
True Strike: +20 insight bonus to attack roll
B - Identify: Gives +10 bonus to identify magic items.
H -  Protection vs Evil
H - Shield
2nd level 5 + 2 (9)
Command Undead
Ghoul Touch
Mirror Image: Creates decoy duplicates of you.
Fog Cloud
Glitterdust
B - Invisibility
H - Resist Energy: Ignores first 10 (or more) points of damage per attack from specified energy type.
H - Web
3rd level 4 +2 (9)
Invisibility sphere
Haste
Protection from Energy: Absorbs 12 points/level of damage from one kind of energy
Stinking Cloud
B - Dispel Magic
H - Fireball
H - Hydraulic Torrent: Creates torrent of water that bull rushes any creature in its path.
4th level 4 + 2 + 1 ( 8 )
B - Dimension Door
Acid Pit: Creates a pit with a layer of acid on the bottom.
Black Tentacles: Tentacles grapple all creatures within a 20-ft. spread.
Fear: Subjects within cone flee for 1 round/level.
Animate Dead
H - Improved Invisibility
H - Ice Storm
Bloodline Bonus - Wall of Ice
5th level 4 + 2 ( 8 )
B - Overland Flight
Break Enchantment
Suffocation
Cone of Cold
Telekinesis
H - Dominate Person
H - Wall of Force
6th level 3 +2 +1 ( 8 )
B - True Seeing
Age Resistance
Disintegrate
Acid Fog
Bloodline Bonus - Greater Dispel
H - Greater Heroism
H - Contingency *Breath of Life if caster is reduced to 0 HP or fewer hit points or becomes dead*
7th level 2 + 2 (7)
B - Greater Teleport
Waves of Exhaustion
Reverse Gravity
H - Limited Wish
H - Finger of Death
8th level 1 (4)
Summon Monster VIII
Traits:
Magical Lineage: One of your parents was a gifted spellcaster who not only used metamagic often, but also developed many magical items and perhaps even a new spell or two—and you have inherited a fragment of this greatness. Pick one spell when you choose this trait. When you apply metamagic feats to this spell, treat its actual level as 1 lower for determining the spell's final adjusted level. (fireball)
Focused Mind: Your childhood was either dominated by lessons of some sort (whether musical, academic, or other) or by a horrible home life that encouraged your ability to block out distractions and focus on the immediate task at hand. You gain a +2 trait bonus on concentration checks.
Concentration Checks: d20 + caster lvl (16) + 11 (cha) +2 = d20 + 29
DC 15 + spell level x2 (DC 31 for 8th level, only fail on a 1) all other lvls are auto-success for Def Casting
Gear  150     
Belt: Belt Physical (dex and con +4) 40,000 \ 20,000
Body: Robe of Archmagi 75,000\ 37,500 (+5 armor, +4 saves, SR 18, +2 spell penetration)  (overcoat)
Chest: Sipping jacket 5000\2500 (looks like smoking jacket) with Cure Serious Wounds in it
Eyes: Lens of Detection (+5 perception)  3500\1750  (glasses, see picture)
Feet: Shoes of Lightning Leap 10,500\5,250
Hands: Glove of Storing 10,000 \5000
Head: Cap of the Free thinker 12,000\6000 roll twice for mind effect saves (tattered bowler hat)
Headband: Headband of CHA +6  36,000\ 18,000  
Neck: Necklace of Adaption 9000 \ 4,500
Shoulders: none
Wrists: Bracers of armor +1 Moderate Fortification 1000 + 9000
Slotless:Candle of Invocation + lantern 8,400\4400
Rods - as golf clubs, each type is a different club (wood, iron, putter, wedge, etc)
Riming, normal 11,000 \ 5,500
Empower, lesser - 14,000 \ 7000
Quicken, lesser - 35,000 \ 17,500
Quicken, lesser - 35,000 \ 17,500
Elemental, lesser - 3,000  (electricity)  \ 1,500
Elemental, lesser - 3000 (acid) \ 1,500
Elemental, lesser - 3000 (cold) \ 1,500
Extend, lesser - 3000 \ 1,500
Rod of Absorption 50,000 \ 25,000
Ring of Transcendent Spells +2 DC and +2 spell penetration 3\day  30,000
Ring of Energy Dampening DR5 all elemental 31,500
Wand Cure Serious (25)   5,625
Carpet of Flying 20,000 \ 10,000  (putting green, with driving tees)
Handy Haversack 2000 \ 1000 (120lbs, 12 cu ft) Golf bag, yes he plays, but not well
Blood Reservoir of Physical Prowess 2000\1000 (4 pts)
Scrolls -
Breath of Life - 1,125 (used for contingency)
Invisibility Purge 750 (75ft radius) (2 scrolls)
Speak with Animals 250gp  (10 scrolls)
Potions -
Cure Serious 750 (in jacket)
Cure Serious Pot (3)  Dr. Peabody knows to pour them down Rasso's throat if he gets KO'd
Diamonds worth 1500 gp ( 8 )
Permanent Spell effects:
See Invisible 5000
Darkvision 5000
Arcane Sight 7500
Tongues 7500
MYTHIC ARCHMAGE
Hard to Kill, Surge d6, Mythic power 5\day
Wild Arcana (Su): As a swift action, you can expend one use of mythic power to cast any one arcane spell without expending a prepared spell or spell slot. The spell must be on one of your arcane class spell lists and must be of a level that you can cast with that arcane spellcasting class. You don't need to have the spell prepared, nor does it need to be on your list of spells known. When casting a spell in this way, you treat your caster level as 2 levels higher for the purpose of any effect dependent on level. You can apply any metamagic feats you know to this spell, but its total adjusted level can't be greater than that of the highest-level arcane spell you can cast from that spellcasting class.
Flexible Counterspell (Su): Your mythic power enhances your ability to counter others' spells. As an immediate action, you can expend one use of mythic power to attempt to counter a spell. This ability otherwise works like readying an action to counter a spell, except instead of using the exact spell or dispel magic, you can instead expend a spell or spell slot of a level equal to or higher than the target spell.
You have learned how to unlock the power of your spells, combining them with your mythic power.
Prerequisite: Ability to cast spells.
Benefit: You can learn a number of mythic spells equal to your tier and can expend mythic power when casting them to enhance the results. To select a mythic spell, you must be able to cast the non-mythic version or have it on your list of spells known. Every time you gain a new tier, you can select an additional mythic spell.
Mythic Spell: Haste
Source haste
Affected creatures gain an additional move action each round. The movement speed increase changes to 50 feet, to a maximum of three times the creature's normal speed for that movement type.
Special: You can select this feat multiple times. Each time you select this feat, you must select different spells.
Mundane equipment: (25g probably less, but not doing the math)
bedroll
winter blanket
ink
ink pen
paper (20)
rations (5)
waterskin (5)
lantern
candles (3)
pipe
hasish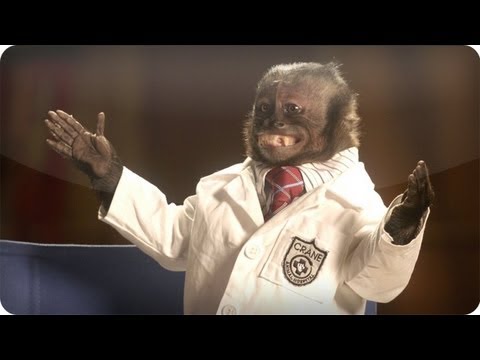 Dr. Peabody, Monkey Familiar
+3 acrobatics
INT 13
Armor +8
Alertness, Imp evasion, share spells, empathic link, deliver touch spells, speak with master, speak with monkeys, SR 21, scry on familiar
all skills as master ranks
Fort +5
Ref  +5  +2
Will  +10  +1
N Tiny animal
Init +2; Senses low-light vision; Perception +5
Defense
AC 22, touch 14, flat-footed 12 (+2 Dex, +2 size) armor +8
hp 72 (half master) 16hd
Offense
Speed 30 ft., climb 30 ft.
Melee bite +10\+5 melee (1d3–4)
Space 2-1/2 ft.; Reach 0 ft.
Statistics
Str 3, Dex 15, Con 10, Int 2, Wis 12, Cha 5
Base Atk +0; CMB +0; CMD 6
Feats Weapon Finesse
Skills Acrobatics +10, Climb +10, Perception +20; Racial Modifiers +8 Acrobatics
plus all master skills at my ranks
CURRENT SPELLS USED:
1st 2\9
2nd 0\9
3rd 1\9
4th 0\9
5th 0\8
6th 2\8
7th 0\7
8th 0\4
Last edited by Chirs2 on Tue Jun 24, 2014 11:57 am; edited 9 times in total