---
An investment in knowledge pays the best interest.
-Benjamin Franklin
---
The Champions complete their mission and quickly return back through the portal.
Gour stands ready with a wand in each hand, dousing each champion with healing and dispel magic as they emerge.  
Having assured that the Champions are in no immediate danger, he motions towards the map table with a nod of his head and low grunt.
Commander Valum seems occupied with charts and books, but when the Champions settle around the table, he takes a moment to mark his place amongst them.
With a slight limp that favors his left hind leg, he turns his attention to the Champions.
"AHHH.....you have returned in victory!" he exclaims in a rich bass voice. "The phylactery vault is destroyed, and you have thus prevented 2% of the Vexian Lich Caste from ever rejuvenating again! A win, yes, yes.....a win for us all!"
"Let us gather our thoughts, and focus them on reviewing the battle. There is much to be learned in such a pursuit!"
The holographic display projects the battlespace onto the table.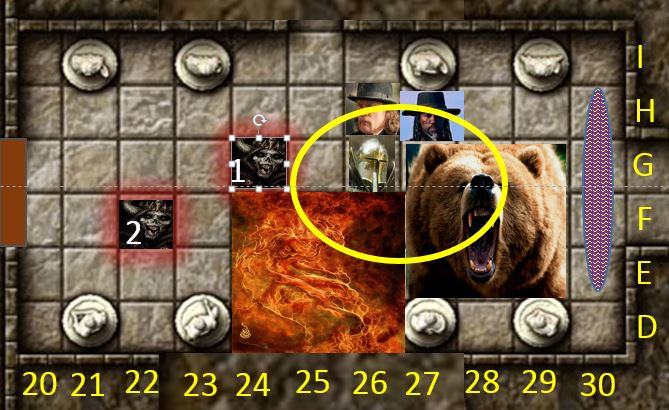 "First things first, and in honesty....the late nature of the mission's change was unfortunate. Keeping in mind that you had minimal time to ready yourself...what do you think as to your efforts to prepare?"
Were proper spells in place?
Were strengths and weakness' accounted for?
What was the plan upon arrival?