Shivak and Spike barely make it halfway across the parking lot on Balmorra, when they alert to a commotion from nearby civilians.  Shivak and Spike can see a pair of Sith Troopers pushing their way past the bystanders and straight for them.  
They are followed by a rather wicked looking Sith Warrior.
The bystanders clear away very quickly.  Balmorrans have learned to stay out of the way when Sith appear.  
Map is updated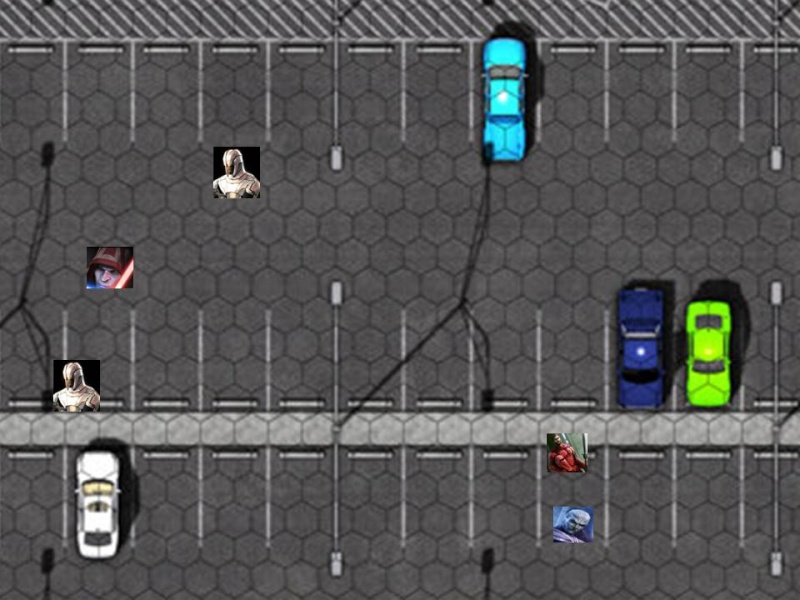 No one has surprise, you all see each other and intentions are plain.... your drink will have to wait!
Roll initiative = initiative dice + initiative rating (intuition + reaction)
Target Numbers are always 5 (barring unusual modifiers)  count your 5s and add to your initiative rating