MrBrownstone75 wrote:

Anyway, I was thinking of playing a Bothan explorer. This character is an ex ace fighter pilot that went into semi-retirement a few years back. All he does now is travels the galaxy with his jawa buddy Wigg-wuk in their Alderanian Star Freighter, sometimes carrying cargo or passengers to make a few extra credits. This bothan, named Bos Lobo, has lived a hard life so far, doing eveything from fighting in wars, gathering intel for the Bothan spynet, being stranded for several months on the moon of Endor (with nothing to eat but Ewok!), and even enslaved on the planet Kessel for a time - forced to work in the spice mines for two years until he escaped. His favorite passtime now is getting high on spice with his jawa compatriot and blasting off into some uncharted region of space for days at a time.


Early in Lobo's career (pre Endor, Kessel) he was flying starfighter escort for the Republic backed Calamari Freight Lines.  It was a good gig, paid well and Bos got a lot of experience fighting off both the Empire and pirates.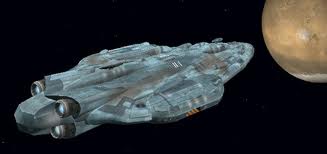 On his current mission, Bos and "The Regulators" (his mercenary squadron) were escorting a Calamari Freigther, named Narito Princess.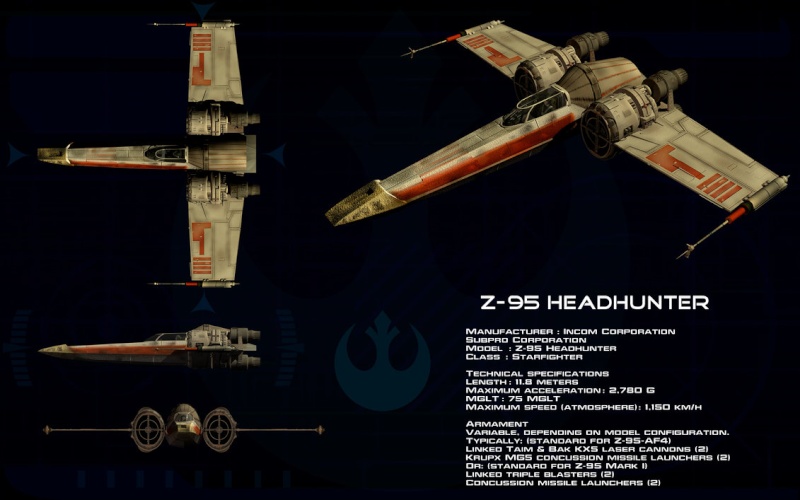 The Narito Princess was large enough to hold his squadron in their launch bays, so they would only deploy 4 at time unless needed.  The Narito crew had been acting rather odd, ever since the last pick up.  The cargo was labelled "Cultural Artifacts: Voss".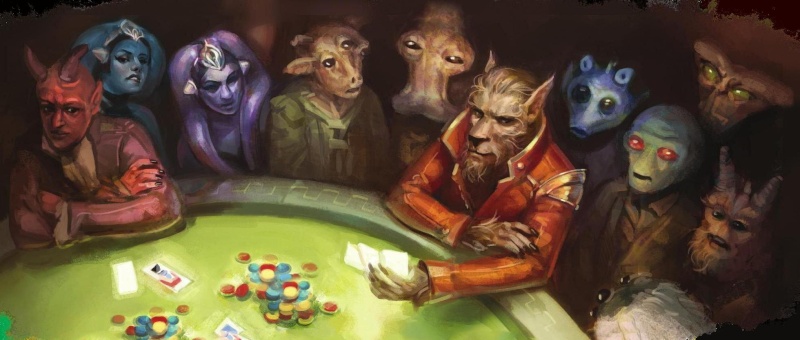 They were way out in the deep Fringe.  Bos was in the Narito mess hall playing Sabacc with his fellow Regulators and crew of the Narito.  Boss (Bothan in the red jacket) was having a great night.  There are about a dozen people watching, both Narito crew and fellow Regulators.
The hand has come down to Bos and 2 from the Narito crew.  Bos feels strongly about his hand, but isn't a "sure thing." The bid is to Bos. The other 2 watch him nervously.
How does Bos want to play out the end game?