The wisps carry the Wrenvenge along in the tachyon stream towards the nebula ahead at slow hyper speed.
They dive directly into the nebula.  The ship loses all sensor information  and drops back down to normal speed, while passing through the electromagnetic outer shell of the nebula.  SDX notes that the storm probably blocks sensors both ways.  The crew can still see the wisps visually out the windows.  They continue to carry the ship, though they have dimmed their bio-luminescence.
Visual range is very limited.  After a couple minutes, the crew starts to get nervous.  You are essentially flying blind to both visual and sensors.  If the wisps weren't carrying the ship, common sense would have likely caused you turn around already.
It takes a good 15-20 minutes at sublight speed to clear the outer cloud of the nebula.  The crew first notices the bioluminescence growing brighter on the wisps before they notice the electromagnetic storm lightening.  The wisps must have felt the change somehow.
The Wrenvenge passes the storm into the calm eye at its core.  Sensors return and visual range stretches as far as the eye can see.   In the eye of the nebula, the crew can see about a dozen large asteroids all floating in a group in the center.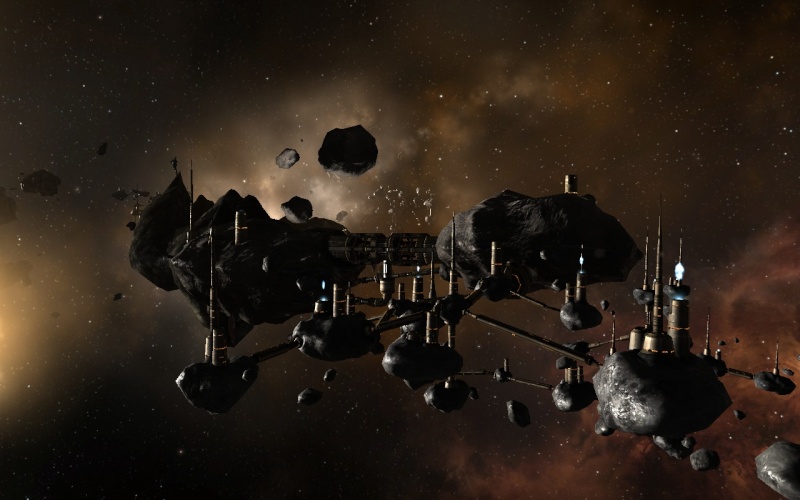 Each asteroid has some structures on it, in fact most appear to be former capital-class starships.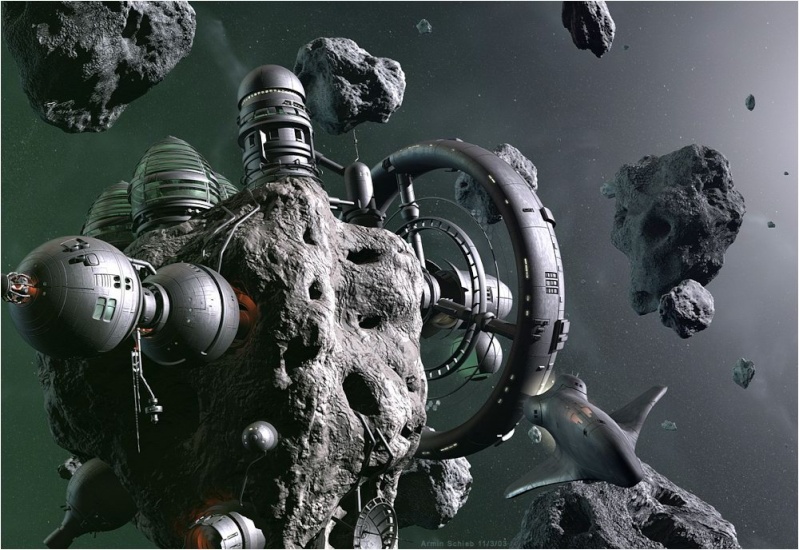 Some asteroids have structures that clearly look to have been directly built.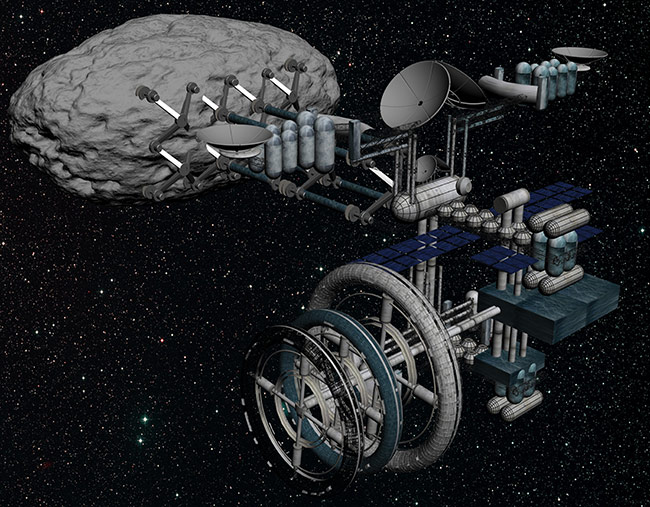 Sensors indicate that the other asteroids are all tethered to each other via tractor beams, probably from the capital ships.  The tractor beams serve to both keep the asteroids together, but also keep them apart so they don't crash into each other.
It reminds the crew of an underwater coral reef in its varied and unusual appearance.
Last edited by Chris on Fri Oct 30, 2015 10:40 am; edited 1 time in total