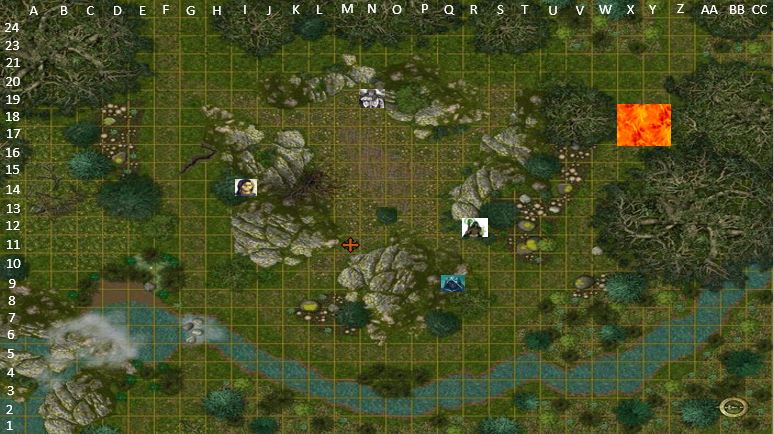 The party deliberates and then hatches a bold plan to light the signal fire. They set traps and arrange themselves in ambush. Vozz blasts the newly repaired bonfire, and despite the wood having recently been soaked in copious amounts of creek water, a flame takes hold, and over the course of a few minutes begins to burn merrily. Thick rolls of black smoke rocket skyward until a tower of black climbs above the canopy. The ambushers wait grimly for their foe to appear.
And wait. And wait. And wait. After all - they did estimate that the haze of camp smoke they observed was another few hours of travel away. Logic would follow that it might take that long for a response to arrive, if one was forthcoming...
After over an hour of waiting, nerves begin to quiet and boredom sets in. Focus beings to flag. The gurgling sound of the stream, the rustling of the wind through the trees, the chatter of birds. It blends together into a background melody that is nearly a lullaby.
If anyone has taken steps to conceal themselves, give me a stealth check.