Korvaq passes through the fire wall, taking 16 fire damage which is nullified by his resistance.
Korvaq targets the first Necron Warrior and drops him with 1 shot of his disruptor.
Since you said you were specifically trying to hit him twice, do you want to re-target your fireball to another space after seeing the Necron at D-46 go down?
Also, Korvaq would hit himself with the current location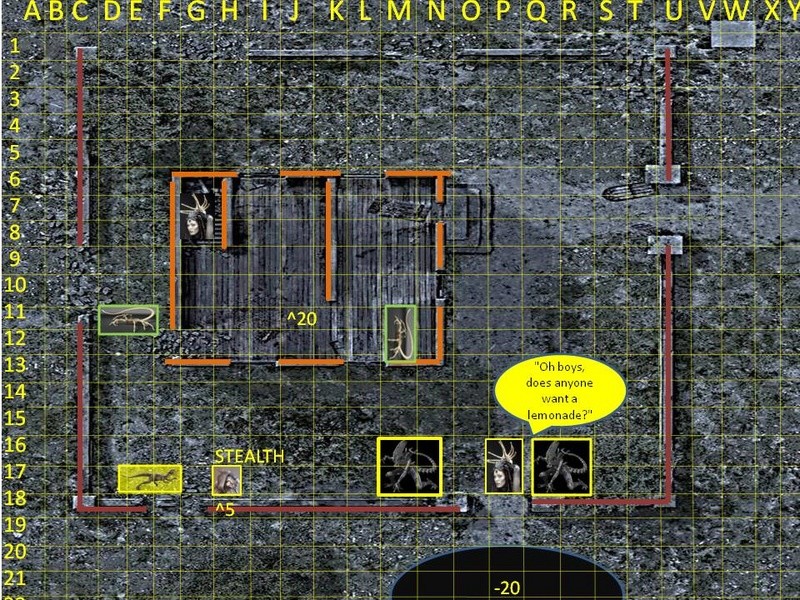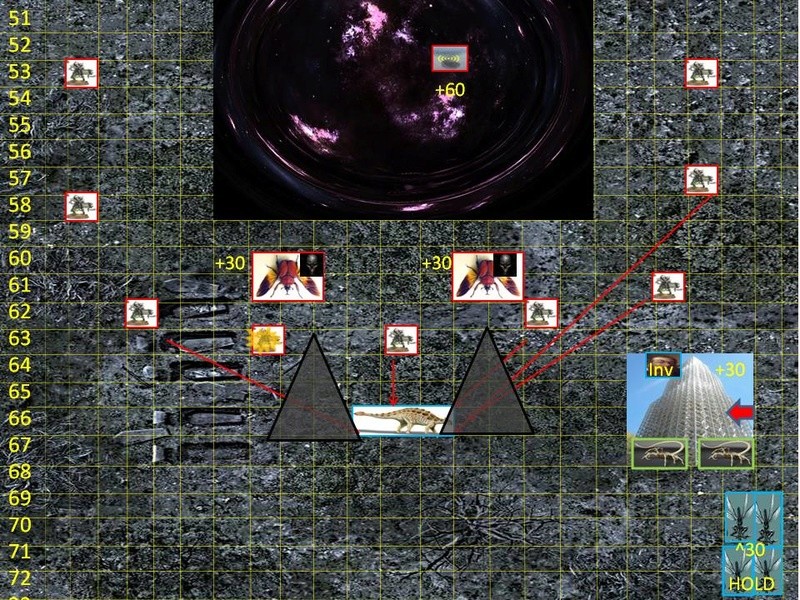 Chris wrote:
ROUND 2 - FIGHT!

Korvaq 21
Argul 18, Wasps , Ankylo
NECRON Warriors 15
Zang\Skree 14
Rasso 14
Cmdr Ignis 10
XXXX swarms 10
Brick 5
Necron Pilots + Flying Bombadier Beetles 1
Argul and friends are up after Korvaq