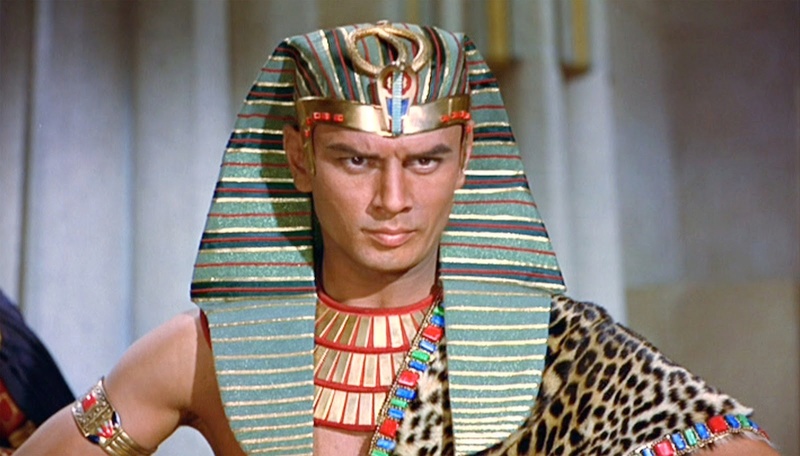 Domonok "Dok" Zadir
Paladin 5\Oracle 4 of Hermes\Thoth
Race: Ancient Egyptian (custom package)
Str  14\18   (+2 racial, +2 item)
Dex  10\12 (+2 racial)
Con  14\18 (+2 racial, +2 item)
Int   12\10 (-2 racial)
Wis  13
Cha  16\26 (+6 racial, 4th, 8th, +2 item) +8
HP 137  (40+50+36 +11)
AC  24
CMD 21
BAB +3 +5 = +8\+3
Speed 30 (20 in armor)
Fort:  +1 +4 +4 + 8 = +17
Refl:  +1 +1 +1 +8 = +11
Will:  +4 +4 +1 +8 = +17
MW meteor hammer (+1, -1 buckler)   +12\+7  1d8 +4\+6 2h (reach, trip, +1 ac)
Skills:  (oracle 4) (pal 2) (1 int) + 4 oracle
Diplomacy  8+8+3 = +19
Heal 1+1+3 = +5
Sense Motive  8+1+3 = +12
Spellcraft 1+1+3 = +5
Know: history  1+1+3 = +5
Know: medicine    1+1+3 = +5
Know: religion   1+1+3 = +5
Handle Animal  1+1+3 = +5
Perception  8+1+1+3 = +12
Feats:
R Fey Foundling (+2 hp healed per die, self)
1 Toughness
3 Greater Mercy (+1d6 LoH if no Mercy used)
5 Selective Channel (cha mod)
7 Quick Channel (2 uses for move action)
9 Lunge +5ft reach -2ac
Racial package:
Adv (4) +4 cha, -2 int, +2 all physical
medium
speed 30
Adv Cha +2 (4)
SLA at will (4) False Life
static feat (2) Fey Foundling
Wpn training (1) meteor hammer
Class feature - +1/2 hp healed with LoH (4 1/2) PAL
Oracale - +4 skill points
Oracle class features:
Clouded Vision: Your eyes are obscured, making it difficult for you to see. You cannot see anything beyond 30 feet, but you can see as if you had darkvision. At 5th level, this distance increases to 60 feet. At 10th level, you gain blindsense out to a range of 30 feet. At 15th level, you gain blindsight out to a range of 15 feet.
Life
Class Skills: An oracle with the life mystery adds Handle Animal, Knowledge (nature), and Survival to her list of class skills.
Bonus Spells: detect undead (2nd), lesser restoration (4th), neutralize poison (6th), restoration (8th), breath of life (10th), heal (12th), greater restoration (14th), mass heal (16th), true resurrection (18th).
Life Link (Su): As a standard action, you may create a bond between yourself and another creature. Each round at the start of your turn, if the bonded creature is wounded for 5 or more hit points below its maximum hit points, it heals 5 hit points and you take 5 hit points of damage. You may have one bond active per oracle level. This bond continues until the bonded creature dies, you die, the distance between you and the other creature exceeds medium range, or you end it as an immediate action (if you have multiple bonds active, you may end as many as you want as part of the same immediate action).
Channel (Su): You can channel positive energy like a cleric, using your oracle level as your effective cleric level when determining the amount of damage healed (or caused to undead) and the DC. You can use this ability a number of times per day equal to 1 + your Charisma modifier.
Spells Known
0 - 6    (detect magic, light, read magic, purify food\drink, create water, detect poison)
1st - 3   (Bless, Divine Favor, CLW, ILW, Sheild of Faith, detect undead)
2nd - 1  (Shield other, CMW, IMW, lesser restoration)
Spells per day
1st - 6 +2
2nd - 3 +2
Paladin class features
Aura of Good (Ex):
Detect Evil (Sp):
Smite Evil (Su): 2\day
Divine Grace (Su):
Lay On Hands (Su):
Aura of Courage (Su): immune to fear, +4 saves within 10ft
Divine Health (Ex): immune to all diseases
Mercy (Su): fatigued, shaken, sickened
Divine Bond - holy symbol
Paladin Spells per day:
1st - 1 +2  (Hero's defiance, Grace, Knight's Calling )
Hospitaler
Paladins are known for their charity and for tending to the sick. The hospitaler takes to this calling above all others, spending much of her time healing the poor, and giving aid and succor to those in need. The hospitaler has the following class features.
Smite Evil (Su): This functions as the paladin ability, but the hospitaler can smite evil one additional time per day at 7th level, and every six levels thereafter (instead of 4th level and every three levels thereafter).
Channel Positive Energy (Su): When a hospitaler reaches 4th level, she gains the ability to channel positive energy as a cleric equal to her paladin level –3. She can use this ability a number of times per day equal to 3 + her Charisma modifier. Using this ability does not expend uses of lay on hands, as it does with other paladins. This replaces the standard paladin's channel positive energy ability.
Background traits
Sacred Conduit: Your birth was particularly painful and difficult for your mother, who needed potent divine magic to ensure that you survived (your mother may or may not have survived). In any event, that magic infused you from an early age, and you now channel divine energy with greater ease than most. Whenever you channel energy, you gain a +1 trait bonus to the save DC of your channeled energy.
Eyes and Ears of the City: perception skill +1
Hospitaler Channel = 3d6  11\day   (3d6 + 6 self)
Oracle Channel = 4d6  9\day  (4d6 + 8 self)
LoH =  5d6+2 +mercy 13\day  (5d6 + 12 self)   6d6+2 (no mercy) (6d6+14 self)
Magic items:  46,000\45,160
Phylactery of Positive Channeling +2d6 channel   11,000
Bracers of Merciful Knight +4 Pal level for LoH, 1\day lesser restoration  15,600
Headband of Charisma +2 4000
MW meteor hammer 310
Belt of Mighty Str\Con +2 10,000
*Full Plate +1 2500
*Brooch of Folding 1000
shield\buckler +1 1000
CLW wand (50)   750
Last edited by Chris on Mon Jul 10, 2017 12:45 pm; edited 16 times in total