Initiative Results:
Preacher - 24
Olistaff - 18
Dak - 12
Trig- 9
Zombies - 4 (my dice are off to a wonderful start as usual when I GM, lol)
Konrad is staying back and allowing you guys to do your thing while he protects de Genovisi... he has drawn two shiny .45 pistols however.
The room that you're in is on the second floor and the outside door is about 60' away, including a stair case that leads down to the first level.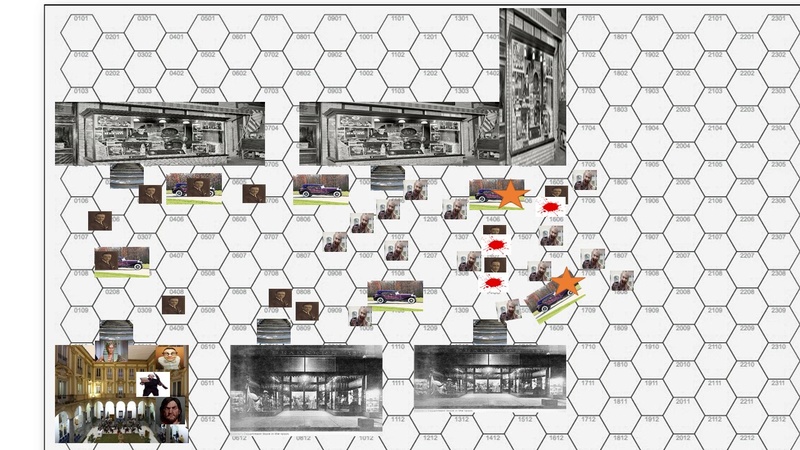 please let me know if there is any issue with placement or seeing something.  The suited guys are just random people still on the street. Most of them are running. The zombies seems to be moving at "normal" speed. The two cars with stars on them are turned over and damaged.