Ghost finds himself again in New Tsian's "red light" district.  It's 2:00 in the afternoon, but true to its nickname, Night City, the streets would be dark without the constant buzz of neon lights and teles.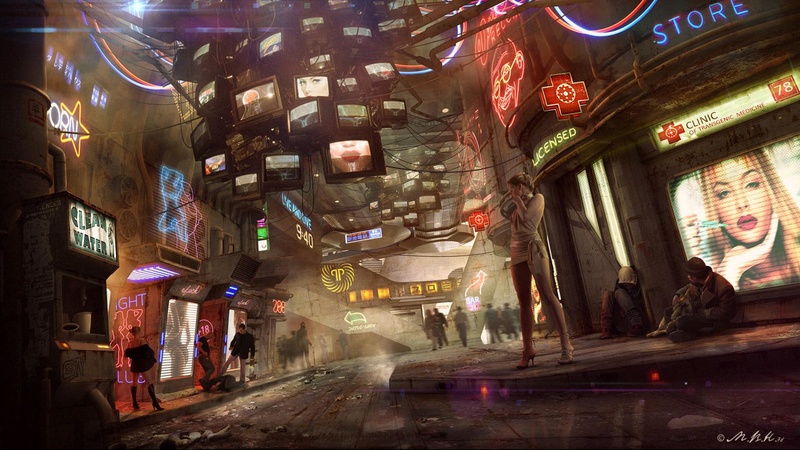 The working girls don't bother Ghost, they can tell he isn't looking for fun right now.  Ghost is following Paul Benowitz of the Chao, Hogarth and Benowitz law firm.  Wendy Chao suspects her partner of trading confidential information for sexual encounters.
From a dark alley, Ghost sees Benowitz duck into the Panda Karoake, where singing geisha girls isn't the only entertainment.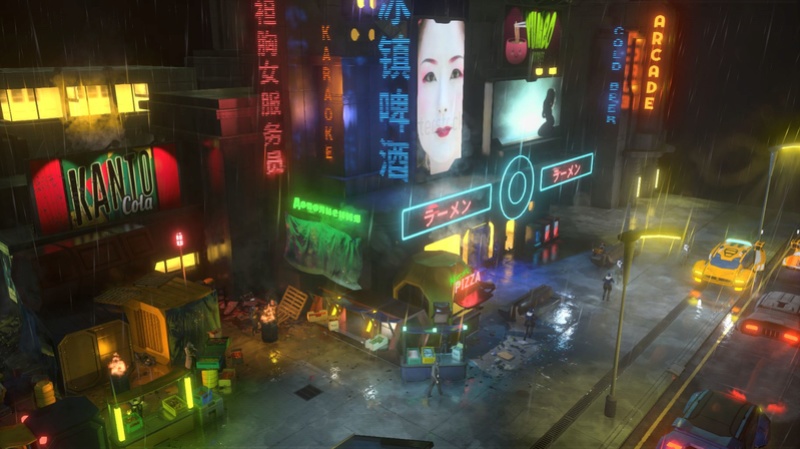 Before Ghost can decide if he wants to follow Benowitz inside, he hears a scraping sound behind him....
Last edited by Chris on Sun Mar 04, 2018 12:47 am; edited 2 times in total