Zooming in from space...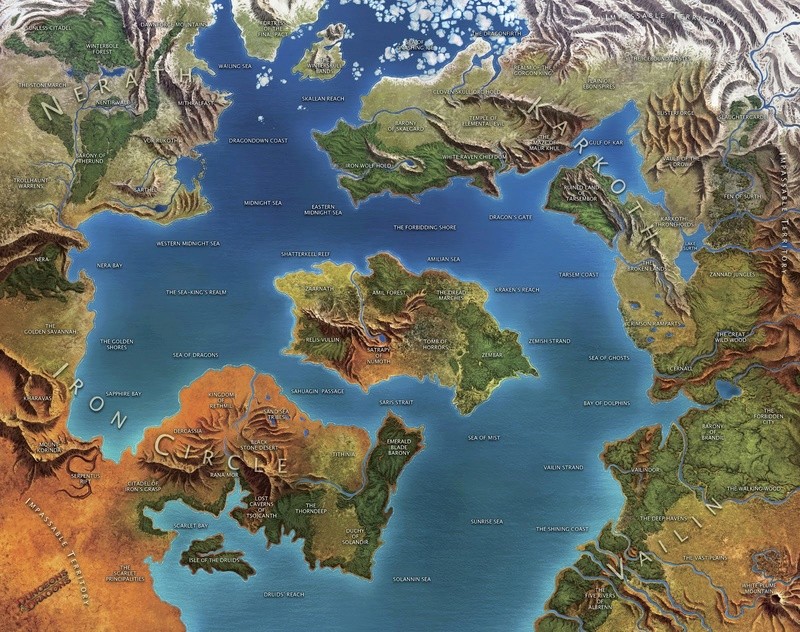 The
Barony of Harkenwold
is located on the planet
Nerath
. It is named for the fallen empire of the same name, located in the NW corner of this map.
Harkenwold is inside the
Nentir Vale
, in the center of this map.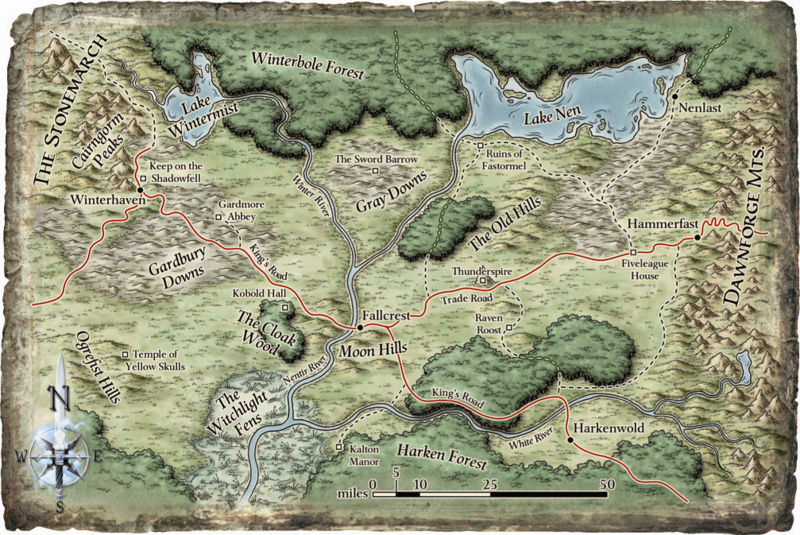 The companions begin on the
King's Road
, having entered Harkenwold on the SE corner of this map.
The party has recently come down from a dungeon crawl in the
Dawnforge Mountains
south of
Hammerfast
. They are heading towards
Fallcrest
, having recently heard rumors of work for adventurers in that bustling town.
*
Edited for accuracy
.
Last edited by Robyo on Sat Feb 10, 2018 9:25 am; edited 6 times in total