You arrive in Harkenwold in the middle of the day. It's a broad, lightly settled valley between two arms of the Harken Forest. You haven't traveled more than a mile or two into the valley before trouble appears.
Rounding a bend in the road, you spy a pillar of smoke climbing into the clear blue sky. The source, hidden by rolling hills, is roughly a mile along a dirt track that intersects the road.
Starting with this map, your characters are in the SE corner of the road, heading westward. Please determine your starting locations/party order.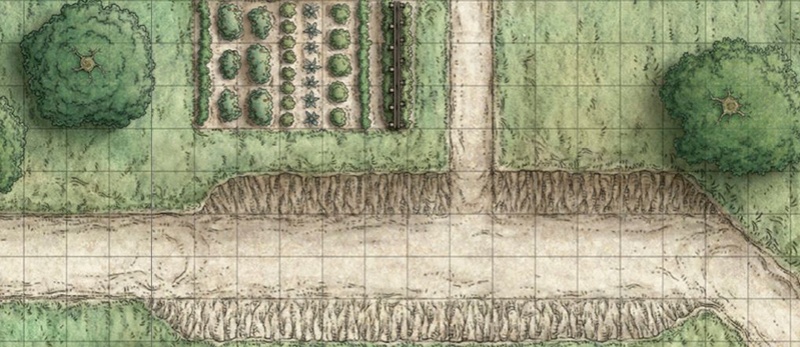 The rising column of smoke is still a ways down the intersecting path.
Embankment: This steep 5' high dirt road embankment is difficult terrain.