It is that time of day when the mysterious fiery orb in the sky slowly descends in the west. Shadows are lengthening. Ilyana had said it was only a short trek to the place she called Druid Grove. You meet no other souls on the road.
To the northwest of Albridge stands a large grove of ancient trees, long sundered from the Harken Forest proper.
A stone menhir stands in the clearing at the center of the grove. The great stone eminates green mana and it satisfies the urge of those who venerate primal spirits.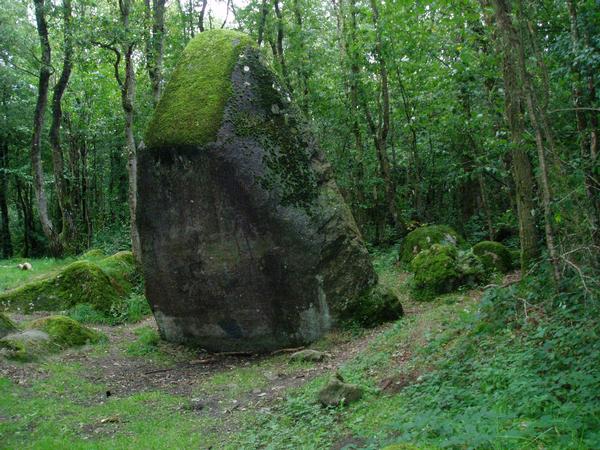 There is a moss-covered lodge near the menhir clearing.
Out from behind the menhir, making no noise and moving confidently and majestic, comes a direwolf ridden by a halfling woman.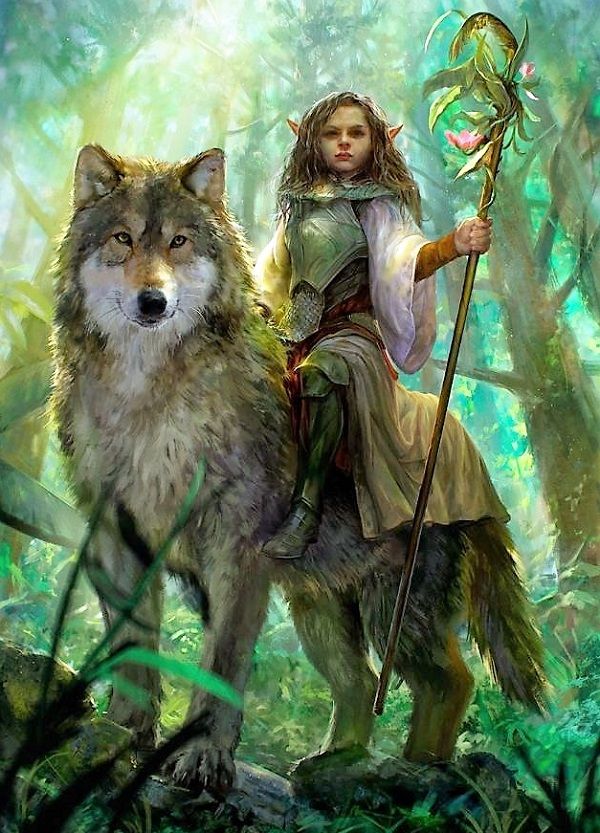 "You are strangers in Harkenwold," she says, "My master said she smelled change on the wind. I am Lorel, apprentice to the keeper of this grove."