trouble7332 wrote:I would suggest we stay to the hidden wooded areas as much as possible as to avoid as much unwanted contact as possible. I would also offer to walk point again as long as we can agree on a distance and an inconspicuous signal for communication.

Ara leads the way over farmland and gorgeous countryside, towards the river trail.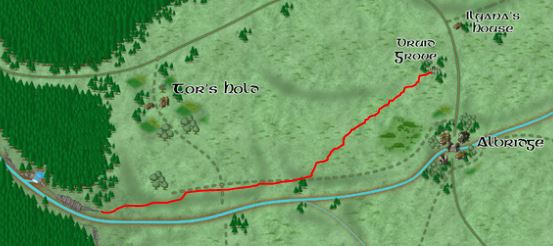 The party mostly avoids the trail however, preferring to bushwhack alongside it, lest anyone be about.
Reithann had told them: "To find the Toadwallow, head west along the riverside trail from Albridge. It's ten miles to Tor's Hold, and another seven or eight to the Toadwallow-you can see the cave entrance from the trail."
But the companions avoided the towns and roads. They had left the grove at dawn, and with Ara as their guide, they reached the riverside a couple hours before the fiery ball in the sky reaches it's zenith. There appeared to be no one about this early in the day.

They party hiked down in a shallow canyon for awhile, alongside the river, until...
Water rushes from a cave mouth set into the face of a vine covered hill, forming a 10 foot-high waterfall that bleeds into a stream.
You have found the entrance to the Toadwallow Caverns!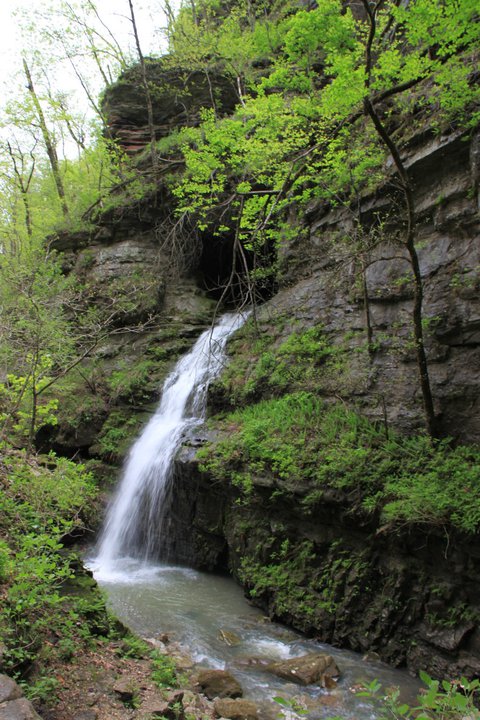 The ground near the base of the hill is spongy, and clouds of insects harangue you.
State your starting position (anywhere completely green and SE sector of map) and please roll initiative. There is a 10-foot-high ledge you must climb to reach the cave mouth.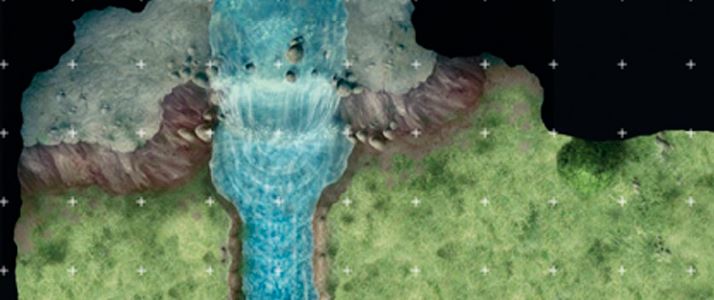 Last edited by Robyo on Wed Mar 21, 2018 10:33 pm; edited 1 time in total