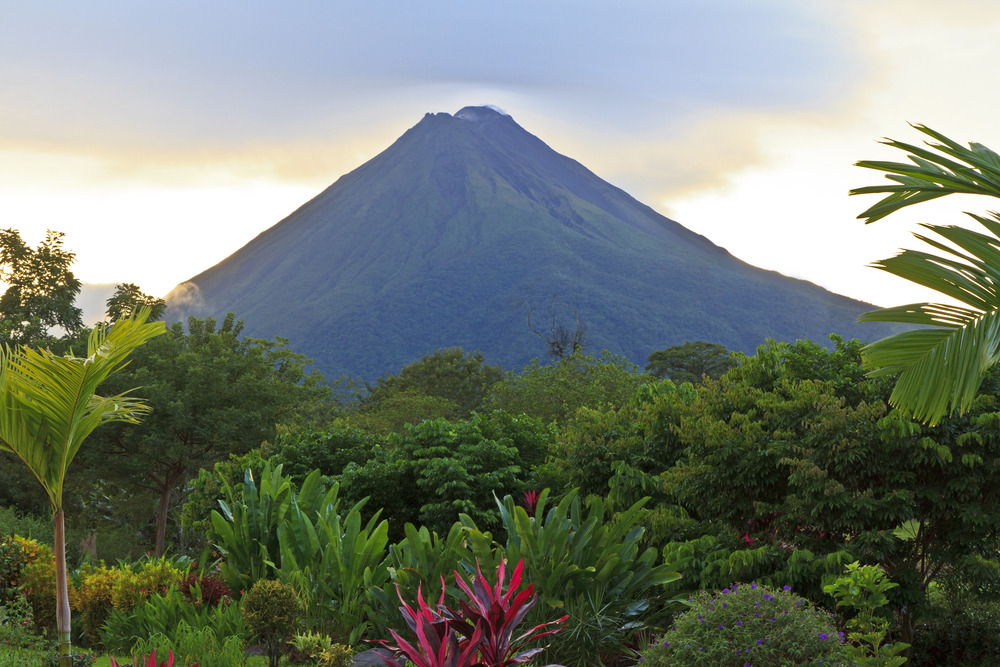 The crew's new friends lead them through the lush tropical forest and up to the base of the volcano, which they call "Cha Ra Mo Na Ah Na".
The kobolds scamper up on old lava chute and disappear into a crack so small that the crew would hardly have noticed it all.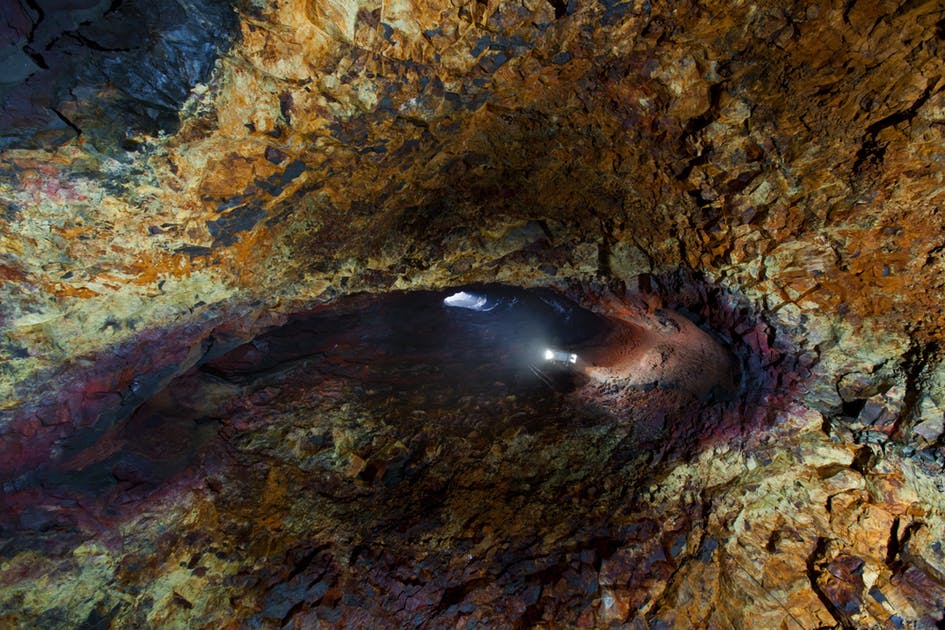 The crew must duck and sometimes crawl to make it through the passage.  Perhaps this was an old side vent from a prior eruption?
After a couple hundred feet, the crew emerges into a larger tunnel, probably an old lava tube.  Small glow stones are embedded in the walls and provide minimal light.
The lava tube continues forward and downward, bending in an arc.  The crew suspects this would lead them deeper into the volcano itself.  
The kobolds duck down a side tube and again crawl through a small crack in the rocks.  
The crew emerges into an old magma chamber.  They are greeted by the last Soothsayer, her arms spread wide in welcome.
The mouse-eared scout draws a spiral in the dirt, which gets wider as it descends.  The crew suspects it mirrors the shape of the lava tubes within the volcano.  The kobold warren is high up on his primitive map.  The heart of the volcano is deep down, several levels below.
The kobolds tell of Scary Long Legs who stand guard to the main entrance, 1 floor down, which looks to be a larger side vent.
Grumpy Makers have a hot room 3 levels down.  
Lava Snakes patrol on all levels.
Firetail has no legs, only a swirling tail of fire.  He is found in the deepest level, near the heart of the volcano, which is, or was, the kobolds sacred place.  
The crew can see scattered piles of "shiny things" the kobolds have taken from other captured ships.
Actions?