The drunk mother continues her blabbering tirade as she swerves through Fort Garnik, following T'son's guidance to Epsilon 12.  Daxx spots his old buddy Tank on the far corner across the street from Epsilon 12.  Tank looks like he has some junk parts and gives Daxx a subtle head nod when he sees them.  The drunk mother does a pretty rough curb check, which is hard to do in a speeder!, as she pulls up, nearly crashing into 1 of the piles of parts.
T'son feels the son's presence strongly inside the hangar now.
Here is the general overview of the street scene.  I will add other photos to show you all the individual groups present on the street. The closed green blast doors are your docking bay, Ep 12, middle of East side.
Assume that NESW correspond to Up, right, down and left.  There is random junk on the streets, unless otherwise noted it is just decoration.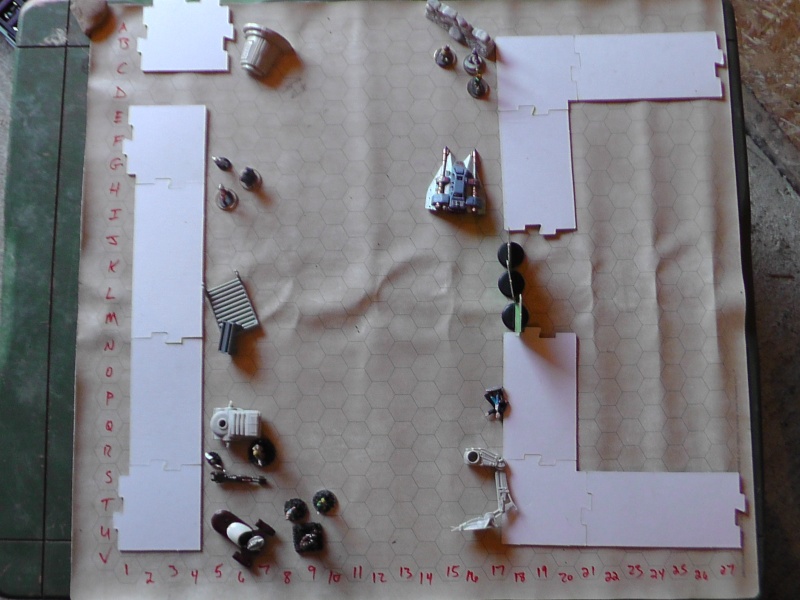 The party is in the lower left hand corner, across the street from the docking bay doors.  Here is a closeup of the party Tank (Han) is nearest to Daxx and the drunk mutha is standing on the speeder with the pistol.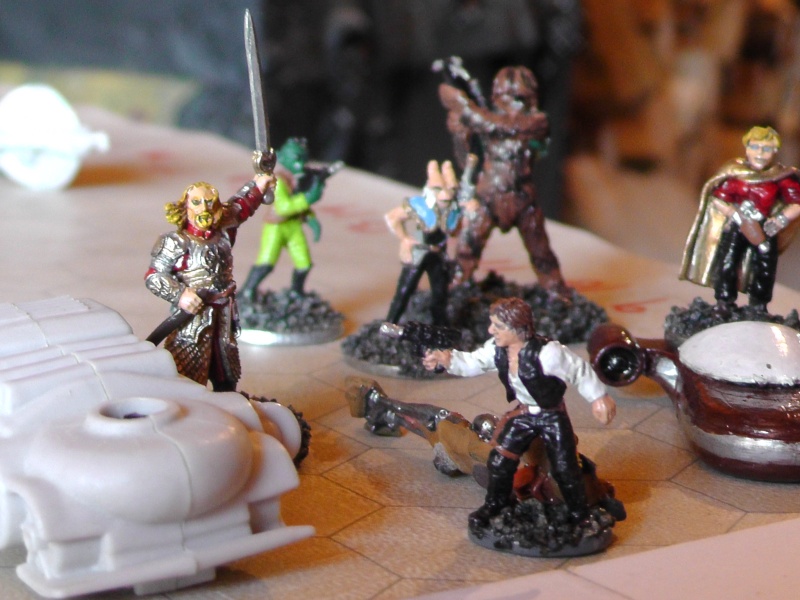 North of the docking bay doors at the corner of the docking bay, the party can see 2 thugs beating up a Gungan
just south of the docking bay doors is a homeless guy and what looks like 2 small, mangy pups.  on the map, this is the guy laying down (sorry no puppy models)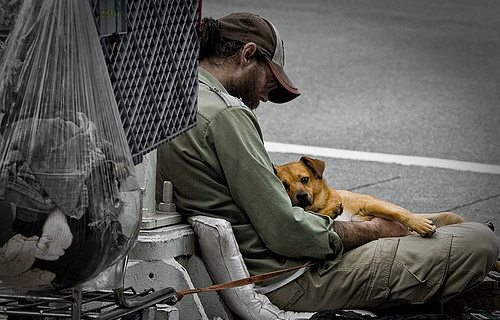 On the west side of the street, same side as Tank and the party, across from the Hangar is a pilot and his Gonk and Protocol droid, apparently arguing about some star chart.
And finally, a side view of the same street, just for perspective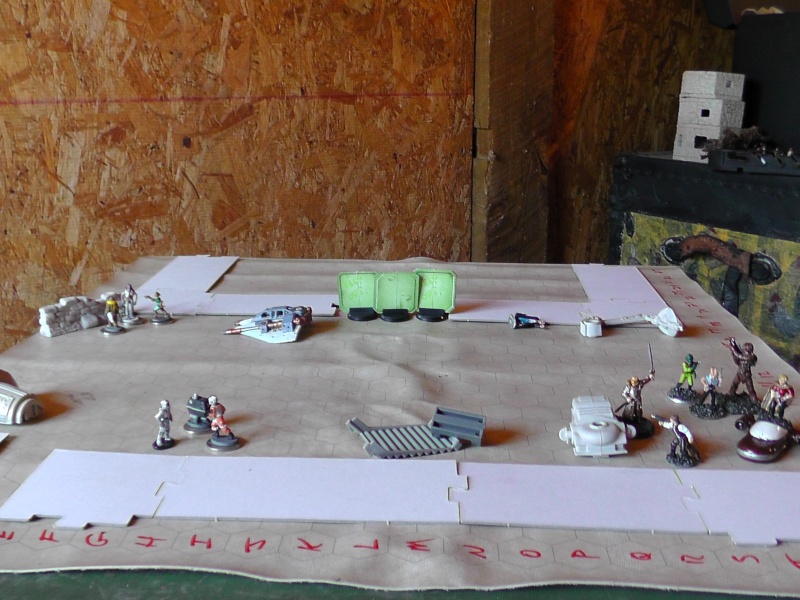 If you have any questions, feel free to ask and I will try to clarify what you see.  Otherwise, go ahead and proceed with your plan.  I know Alan outlined it, but now actually go through the steps of crossing the street to the doors, who opens them, where everyone is standing when the first guy opens the doors, etc etc.  
Let's try to be specific and ask questions, if this goes to combat