Tarek is at the door, the rest were just placed randomly with the caster in the back row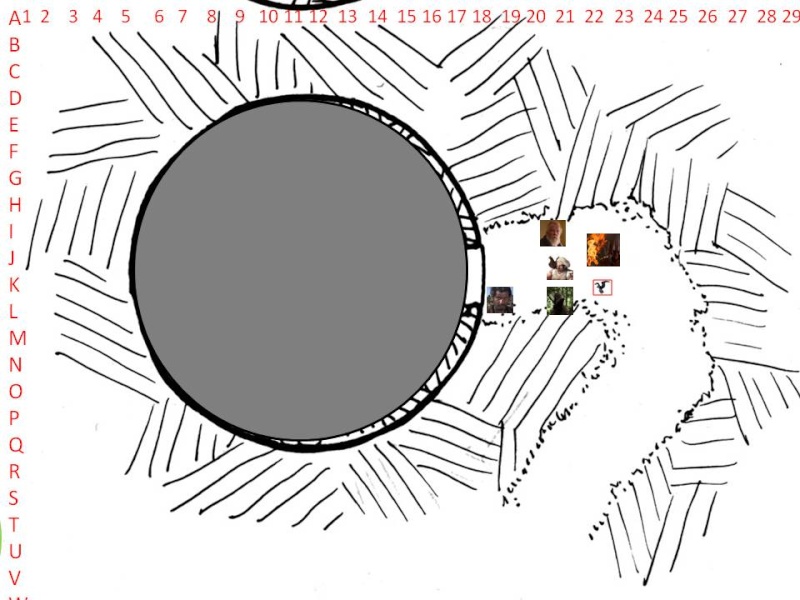 A flash of lightning illuminates the adventurers' uncertain faces. A beat behind, thunder drums a foreboding dirge as they fade into the dim light of Lumenor's lantern.
I will guard the flame,
Lumenor thinks he hears. Then with the next quieter rumble,
you must only serve.
Lumenor looks, and the lantern is soaked inside; yet it burns.
The door swings inward slightly with a creak. Inside it is silent. The feint glow of a tall canleabra sits next to the guest book. Most of you have been in a library once before. The ceiling seems too high to fit into the exterior of the structure. Bookshelves extend all the way up, covering every wall, save a small southern window.
Two more bodies lay on the floor, armed with crude improvised clubs and daggers. Another slumped over the top rail of the large rolling ladder. A section of books is scattered and another toppled. The double doors across to the reference section are cracked slightly.
Roll initiative.