The party boards the YT-1250, uneasy about how their time on Ord Mantell ended.  The Nikto stow their gear and man their stations.  Thana fires up the engines and the Mitochondria finally lifts off out of docking bay Epsilon 12.
Thana pilots the craft low out of Fort Garnik to avoid the electronic eyes in the C2 tower on the west side town.  She flies out over the familiar terrain that leads into the foothills, over the stream and up the hillside past the scene of the battle at the bunker.  The Mitochondria raises its nose towards the clouds and rockets up into space.
Stars fill the windows as the tiny ships pulls out of the planet's gravity well.
A proximity alarm sounds.  Lights flash in the hallways.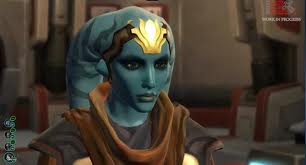 Thana calls out, "You guys better get up here!"