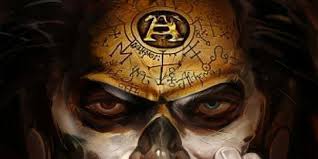 Race: Dhampir (half human, half vampire)
Class: Sorcerer, Cruoromancer (Sanguine) Bloodline
Level: 6
AL: Neutral Hungry
Str: 10
Dex:16
Con:10
Int: 12
Wis: 13
Cha: 20
BAB: +3
Fort: +2    = +2
Refl: +2 +3 = +5
Will: +5 +1 = +6
Dhampir Racial Traits
+2 Dexterity, +2 Charisma, –2 Constitution: Dhampirs are fast and seductive, but their racial bond to the undead impedes their mortal vigor.
Dhampir: Dhampirs are humanoids with the dhampir subtype.
Medium: Dhampirs are Medium creatures and have no bonuses or penalties due to their size.
Normal Speed: Dhampirs have a base speed of 30 feet.
Senses: Low-light vision and darkvision 60 feet.
Manipulative: +2 racial bonus on Bluff and Perception.
Undead Resistance: Dhampirs gain a +2 racial bonus on saving throws against disease and mind-affecting effects.
Light Sensitivity: Dhampirs are dazzled in areas of bright sunlight or within the radius of a daylight spell.
Negative Energy Affinity: Though a living creature, a dhampir reacts to positive and negative energy as if it were undead—positive energy harms it, while negative energy heals it.
Resist Level Drain (Ex): A dhampir takes no penalties from energy drain effects, though he can still be killed if he accrues more negative levels then he has Hit Dice. After 24 hours, any negative levels a dhampir takes are removed without the need for an additional saving throw.
Languages: Dhampirs begin play speaking Common. Those with high Intelligence scores can choose any language it wants (except secret languages, such as Druidic).
Fangs: On occasion, a dhampir may inherit his father's lengthy canines. Whenever the dhampir makes a grapple combat maneuver check to damage an opponent, he can choose to bite his opponent, dealing 1d3 points of damage as if using a natural bite attack. As a standard action, the dhampir can bite a creature that is bound, helpless, paralyzed, or similarly unable to defend itself. This racial trait replaces the spell-like ability racial trait.

GM extra vampire rules - light dazzled is changed to Blinded, add:
The Blood Is the Life (Su): At 1st level, you can gain sustenance from the blood of the recently dead. As a standard action, you can drink the blood of a creature that died within the past minute. The creature must be corporeal, must be at least the same size as you, and must have blood. This ability heals you 1d6 hit points and nourishes you as if you'd had a full meal. You may use this ability a number of times per day equal to 3 + your Charisma modifier.

Sorcerer: Add +1/2 point of negative energy damage to spells that deal negative energy damage.
Skills 2 + 1
UMD
Perception
Bluff
Know: Arcane
Know: Religion
Spellcraft
Spells per day 6\5\3 + cha bonus
Known Spells  4\2\1 + bloodline
1st:
(B) Chill Touch
Ray of Enfeelbement
Vanish
Shield
?
2nd:
(B) False Life
Ghoul Touch
Web
3rd:
(B) Vampiric Touch (7th)
? Ray of Exhaustion maybe
Cruoromancer Sanguine Bloodline
The power of undeath can derive from cold blood as well as hard bone.
Associated Bloodline: Undead
Bloodline Arcana: Whenever you cast a spell of the necromancy school, your effective caster level is increased by 1.

Bloodline Powers: Your magic emulates that of the hungry dead.
To those who know how to manipulate it, the blood of a dhampir can be a powerful component to magic. A cruoromancer infuses his necromantic magic with the power of his unique mixture of living blood and undead ichor. As his power increases in this strange arcane art, a cruoromancer finds potent ways to infuse his unique blood with necromancy spells. A cruoromancer has the following class features.

Blood Infusion (Su): When a cruoromancer casts a spell of the necromancy school, he can opt to infuse that spell with his undead-tainted blood as a swift action. As he increases in level, the power and effects of such infusions become more potent. Each time a cruoromancer uses blood infusion, he drains a portion of his own blood either by cutting himself with a blade or by opening a scab from a previous wound. When he does this, he takes an amount of damage equal to 1d4 + the level of the spell being infused. A cruoromancer can only affect a spell with a single type of blood infusion. At 1st level, he can infuse his necromancy spells in either of the following ways.

Focused Infusion: When the cruoromancer uses this infusion, he adds +1 to the DC of the infused necromancy spell.

Sickening Infusion: When the cruoromancer uses this infusion, any creature damaged by the infused necromancy spell becomes sickened for 1 round.

Blood Command (Su): At 5th level, a cruoromancer can control up to 5 Hit Dice worth of undead creatures per caster level instead of the normal 4 Hit Dice of undead when casting the animate dead spell. He also gains the following blood infusion ability.

Commanding Infusion: When using this infusion with animate dead, the cruoromancer can create a number of Hit Dice of undead equal to three times his caster level instead of twice his caster level.

Class Skill: Knowledge (religion).

Bonus Spells: chill touch (3rd), false life (5th), vampiric touch (7th), animate dead (9th), waves of fatigue (11th), undeath to death (13th), finger of death (15th), horrid wilting (17th), energy drain (19th).

Bonus Feats: Combat Casting, Diehard, Endurance, Iron Will, Skill Focus (Knowledge [religion]), Spell Focus, Still Spell, Toughness.
Feats:
1st -
Dhampirs have access to the following feats.
Blood Drinker - Human
Consuming blood reinvigorates you.
Prerequisite: Dhampir.

Benefit: Choose one humanoid subtype, such as "goblinoid" (this subtype cannot be "dhampir"). You have acquired a taste for the blood of creatures with this subtype. Whenever you drink fresh blood from such a creature, you gain 5 temporary hit points and a +1 bonus on checks and saves based on Constitution. The effects last 1 hour. If you feed multiple times, you continue to gain hit points to a maximum of 5 temporary hit points for every three Hit Dice you have, but the +1 bonus on Constitution-based skill checks and saving throws does not stack.

Normally, you can only drink blood from an opponent who is helpless, grappled, paralyzed, pinned, unconscious, or similarly disabled. If you have a bite attack, you can drink blood automatically as part of your bite attack; otherwise, you must first cut your target by dealing 1 hit point of damage with a slashing or piercing weapon (though you may feed upon a creature with severe wounds or a bleed effect without cutting it first). Once you cut the target, you can drink from its wound as a standard action. Drinking blood deals 2 points of Constitution damage to the creature you feed upon.

The blood must come from a living creature of the specified humanoid subtype. It cannot come from a dead or summoned creature.
3rd -
Obtain Familiar
 OWL probably
5th -
?
metamagic - Reach Spell
Gear:  (16,000)