whit10 wrote:"only way to be sure"

Daxx will take over flying from Talib as soon as he can. Once we have made it away, he'll contact his Jedi Master.
as if on queue......
When Daxx assumes the pilot's chair, he immediately sees a Republic Hammerhead Cruiser come out of hyperspace in the skies above Kintan.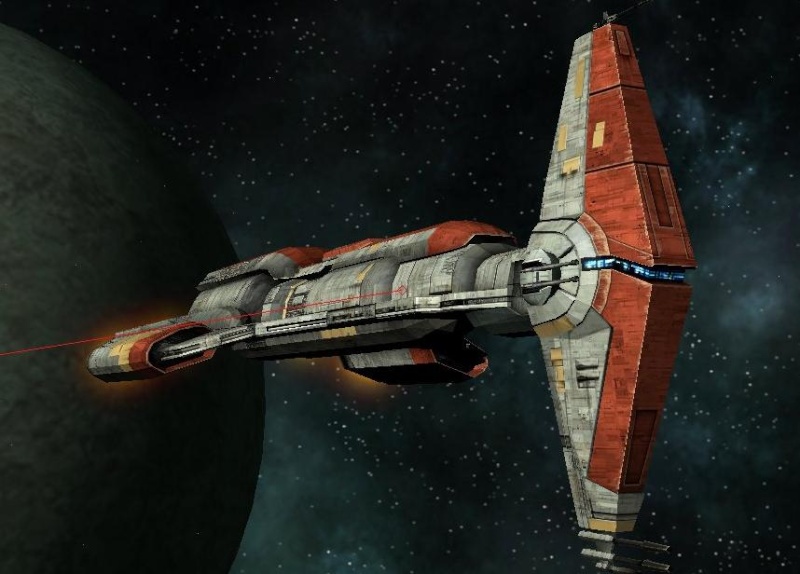 A familiar image addresses the ship, "Unidentified Mandalorian Gunboat, this is Jedi Master Duros Kunn of the Republic Cruiser, Valiant. Please reply."