The clucking sound of a small group of compys wakes Zang from his sleep.  They are pecking the ground and digging about for a meal.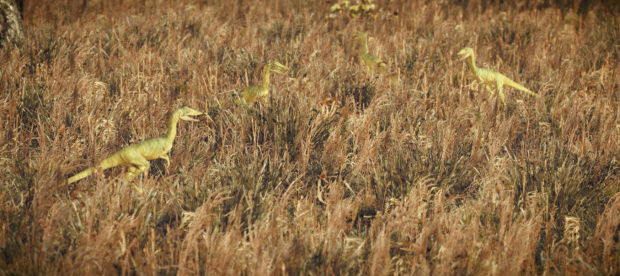 Warm sunlight greets Zang eyes.  Next to him, Skree opens one eye.  His tail twitches slightly back and forth.  Zang knows Skree well enough to recognize the look....
Zang, describe where you sleep and your morning.  It is the 43rd day of the rainy season....