"You've been cryin' for a break, so here's an easy mission." said the Captain. "Head over to the Kobold trading camp south of Stone's View and pick up the Heeka clan's security payment. I'm sure they'll be good for a meal and some booze too, just make sure you get those gems back here by nightfall."
It was a smooth patrol out and over. The jungle was quiet, and "Izzy" was nowhere to be seen. The Heeka trading camp was a ragtag collection of tents, crates, and merchandise that the clan had assembled not far from the entrance to their warrens. They greeted you enthusiastically and bid you sit down for a meal and drink, just as the Captain had said.
Heeka Clan Kobolds: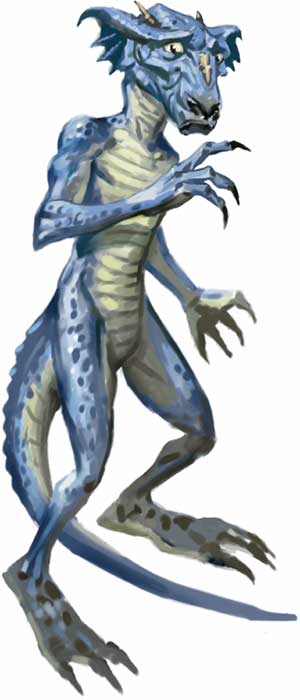 But something felt off. They were just slightly...too friendly. Maybe working too hard at seeming casual. Odd glances towards the jungle between wide grins. And then suddenly, it was oddly quiet in the forest. Almost as one, the squad realizes something is terribly wrong. At that exact moment, a mob of Izzy skirmishers rushes into the camp from all directions. YOU ARE SURROUNDED!
Izzy (Lizardman) Skirmishers

Blue Border: Allied forces/team
Red Border: Enemy forces
Green Border: Civilian forces/Unarmed
Josh/ Ulric: 18 is up, location V/20Rob/Seth: 16 is on deck
Alan/ Anchor: 16
Chris/Derlyn/: 16
Whitey/ Rip: 15
Bottom Izzy: 14
Top Izzy: 10
Joe/Gaston: 7
Heeka Clan Kobolds: 1