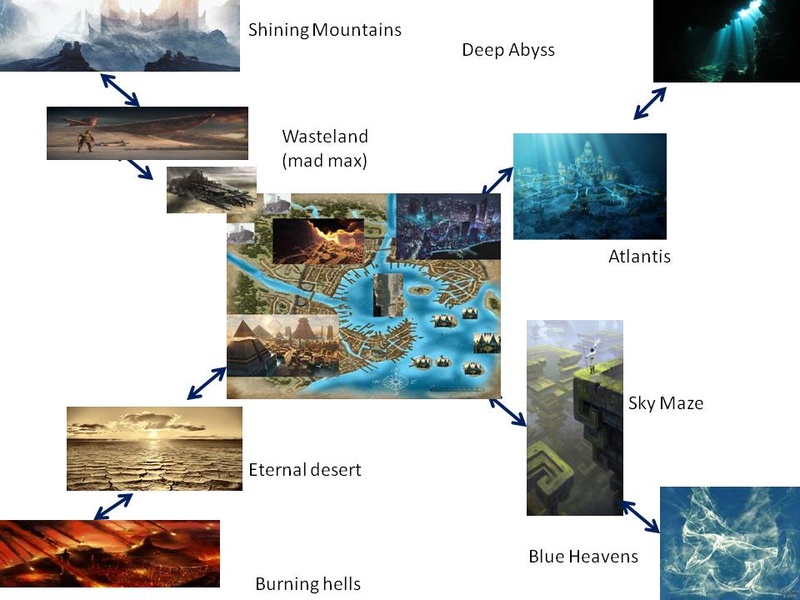 The party has decided to travel towards the Sky Maze and Blue Heavens.  Their information told them that the tower\lighthouse, possibly known as the Library at Star's End, is beyond the known end of the road at the Blue Heavens (elemental plane of Air).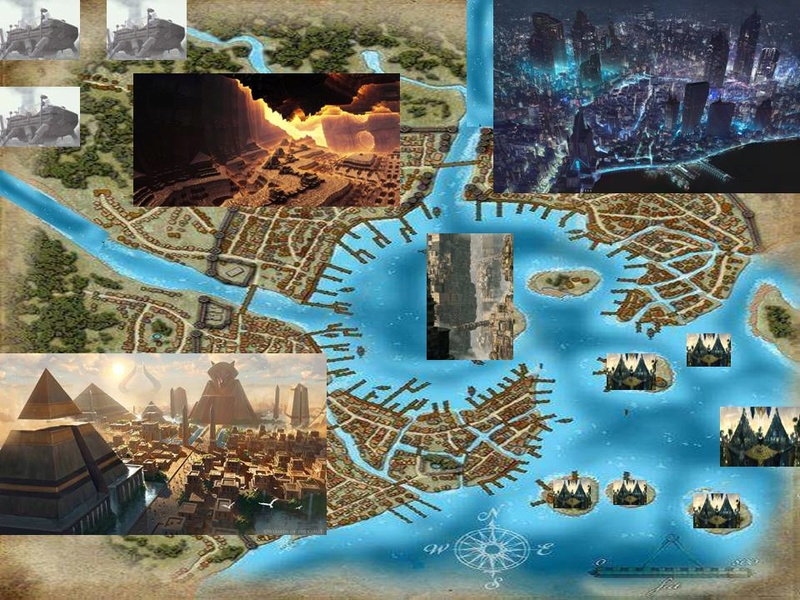 Meta City is linked by bridges that cover the Road between planes.  All the planes converge into a central area of the city known as the Crunch.  The Roads push into each other here like tectonic plates, pushing the planes vertically like a mountain.  Most of the lower-class residents of Meta City live here as the housing is inexpensive and there is always more land being created.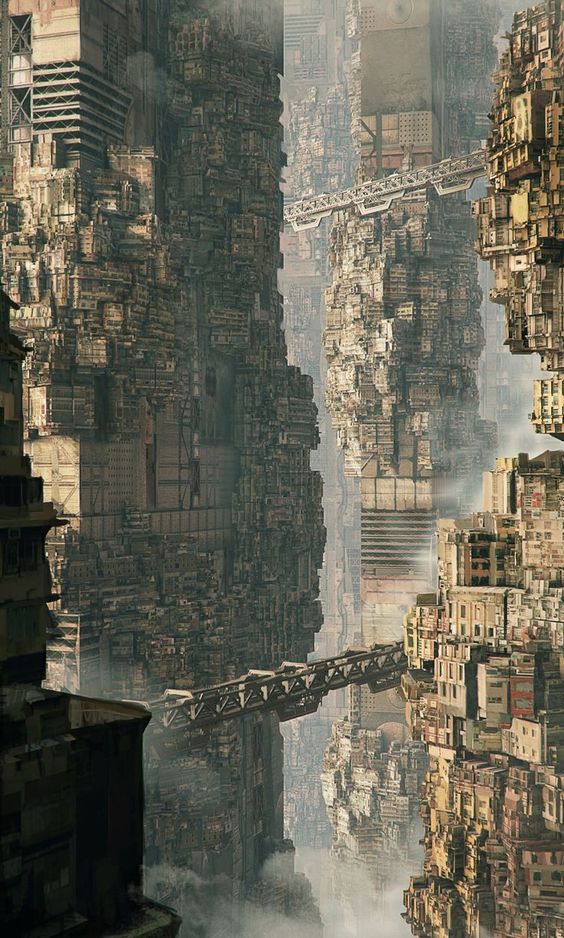 The Crunch is a disorientating vertical mess.  The party meets up on the NE side, having just come from Night City.  The sky in this part of the Crunch is also in eternal night, just like New Tsian.  But only a few blocks away is the glaring desert heat of the Memphis sun.  A cold dry breeze blows down from the underground ward of Capadocia.  But the party can feel moist warm air blowing in from the coastal waters under Rata Sum.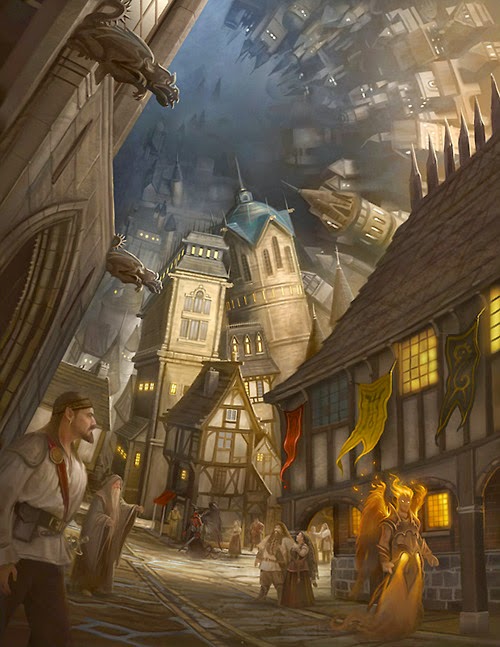 For those not accustomed to living in the Crunch, you feel like you are in a state of jet lag.  You are never sure what time it really is or what the weather is like from one minute to the next.  
The party makes it the Road connecting Rata Sum, the floating city of the Asurans, to the Crunch.
Like most things of Asuran design, it is quasi-technological, strangely-dysfunctional and powered by Aether crystals.  It stretches over the coastal waters to an island Port-of-Entry.  The party can see the Aether Bridge ascending into the sky towards Rata Sum.
Each race guards the bridges into their home ward.  Many beings pass through the checkpoints daily, as trade is highly profitable between wards.  The party can see the main checkpoint ahead.  There are caravans of merchants queued up coming and going.  The Asurans are sticklers for details, even though their logic is often.... unique.
The party can see several aether-powered golems and Asuran guards at the checkpoint.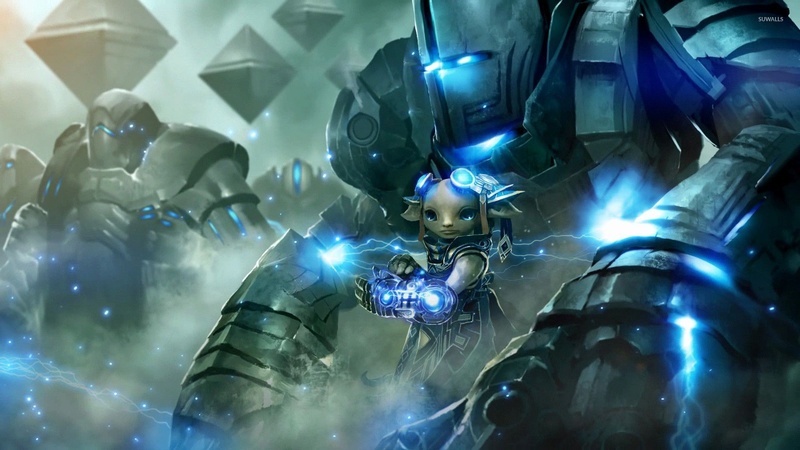 Does the party plan to pass through the Port-of-Entry legally or try to sneak into Rata Sum or something else?
Last edited by Chris on Sun Mar 04, 2018 12:47 am; edited 1 time in total